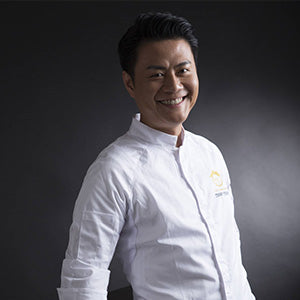 Terry Yeung
Terry Yeung has been working in catering industry for 24 years. He has been a five-star hotel sous chef, an executive sous chef in restaurant chains and the food and beverage group for many years, a consultant for food wholesalers. Now he is the sous chef of a senior private club in Hong Kong.
He graduated in famous culinary school Le Cordon Bleu London and Professional Culinary Arts Diploma of French Disciples Escoffier with the Best Student Award.
He likes combination of several ingredients from different countries to create dishes with French cooking techniques and artistic beauty. Hope he can bring you a tasty and colorful journey in his culinary class.